A Buick Straight 8 sets two new Bonneville Records
Hey Guys,
First of all here are some videos of the car running:
http://www.youtube.com/watch?v=cdoFmTDv_MI
http://www.youtube.com/watch?v=Bmt1WaIiMEo
http://www.youtube.com/watch?v=3idP2Fht5zc
http://www.youtube.com/watch?v=OSf2vTVqwms

Well after a couple years of off and on working on our 1936 Buick Century Coupe (not my yellow hot rod/drag car but one Identical to it), we got a chance to go to Bonneville. This car was my dads first car, and took his drivers test in this car. We built everything on the car and engine in our small little machine shop here in Phoenix, AZ. We built the roll cage out of 4130, fully tig welded, and bent in our shop. In the class we ran, we had to have all of the stock body panels, tail lights, etc all in stock configuration. The car runs in XXO/PRO class. We have a 3.687 bore, with the stock 4.312 stroke, puts us about 369 CI, and the class max is 375 CI, if running a stock configuration cylinder head as we were. We have our custom rocker arms, custom see-through valve cover and see through push rod cover. Many think its a waste of time to have clear covers on our motor, but we can spot a bent push rod, broken lifter, cracked retainer, etc. in a heartbeat.
We run a 9" Ford rear end, with a 3.0 gear, 28" tall tire and stock Buick top shift 3 speed. We shift it at 63 MPH in first gear, 101 MPH in third gear and max out at about 155 MPH in direct drive, 3rd gear. The intake manifold is one that my grandfather had run in his straight 8 Buick drag rail in the 50's with 4 AA2 Stromberg Carbs. Completely tuned 1.750" primary tube headers. Fully insulated cool box for the carbs and intake. We made billet velocity stacks that protrude thru the hood also.
The record that was standing since 1997 was from a Hudson powered car at 134 MPH. We set the first record on a two run average at 142.8 MPH We did a compression check and had a couple low cylinders, so we popped the head, re-lapped the valves and had good compression. We then took it out again and ran 154.2 MPH, then impounded the car. The next morning we ran 144.3 MPH as we were lean with the colder, more dense air. So that put the official record at 149.7 MPH.
Here is some videos and photo shots of the car:
Here is the valve cover getting milled out of a 88 lb solid chunk: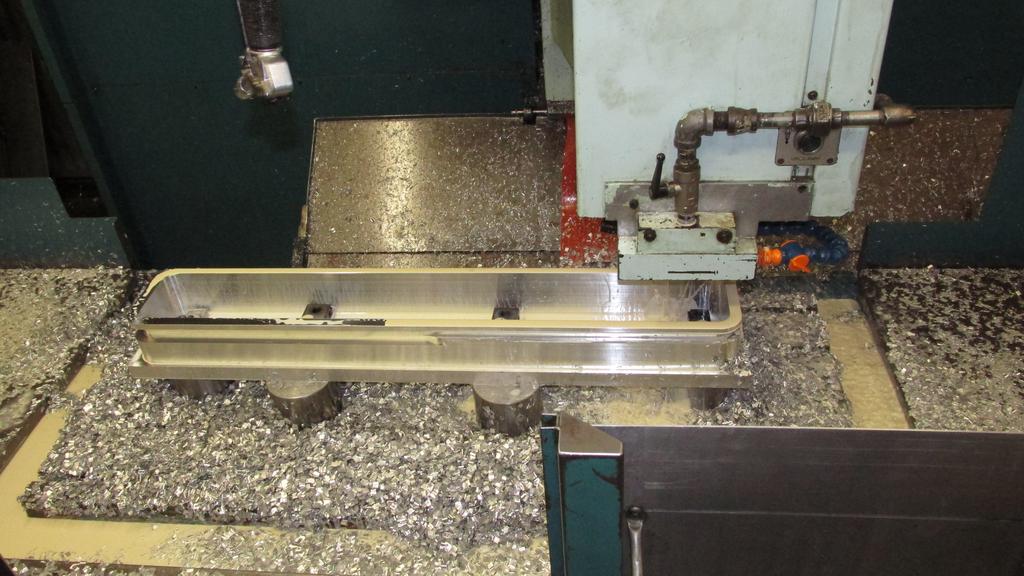 Here is the rocker cover after machining, weighing in at 4.5 lbs. 3.4 lbs even lighter than stock: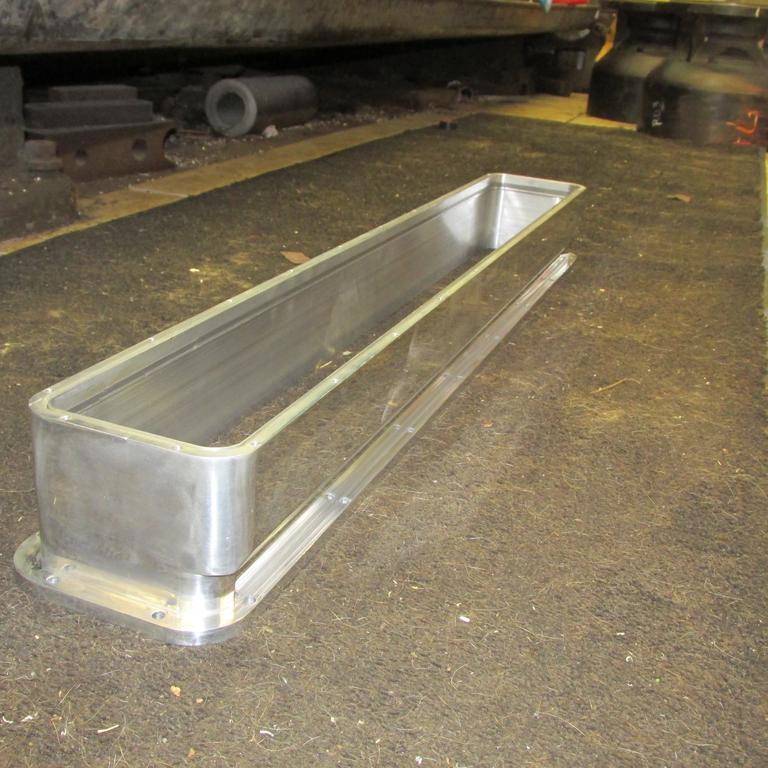 This is our billet main caps and girdle system. We built the lower end strong enough to run blown fuel: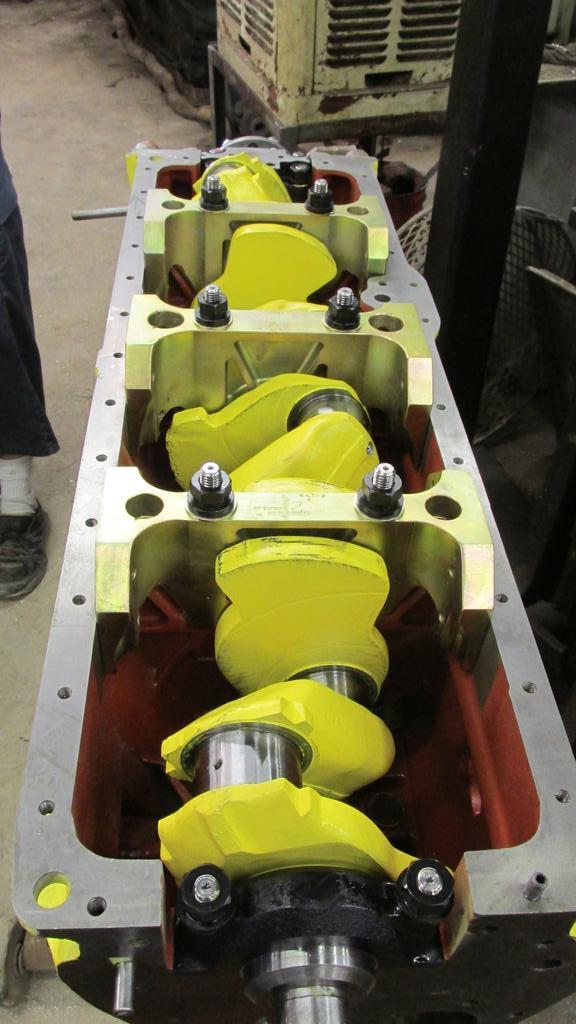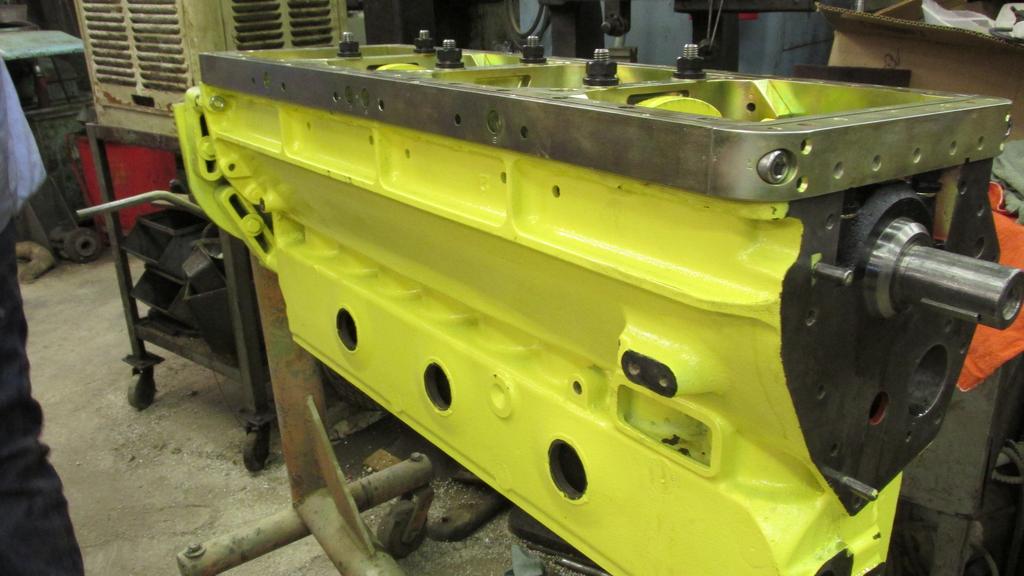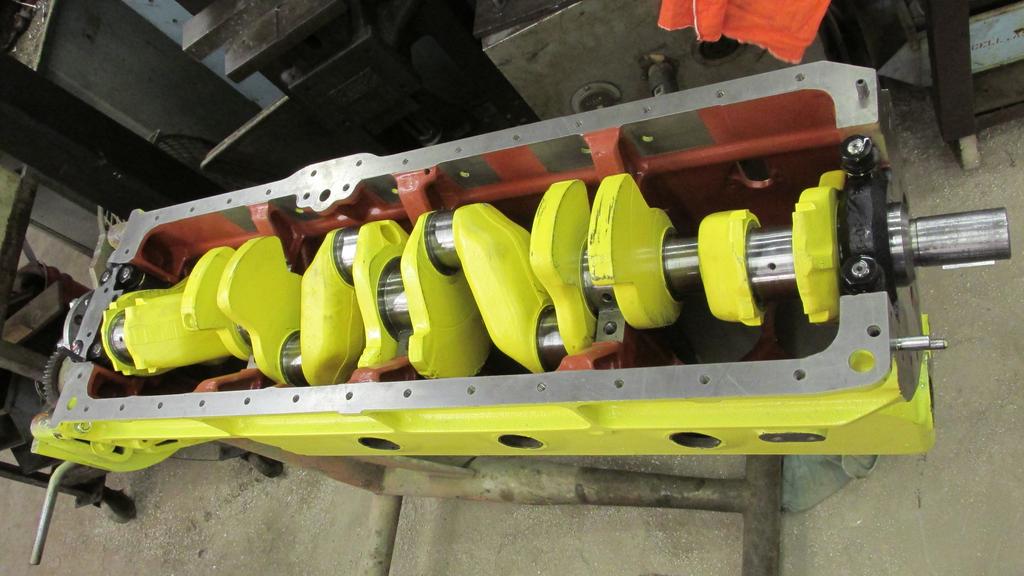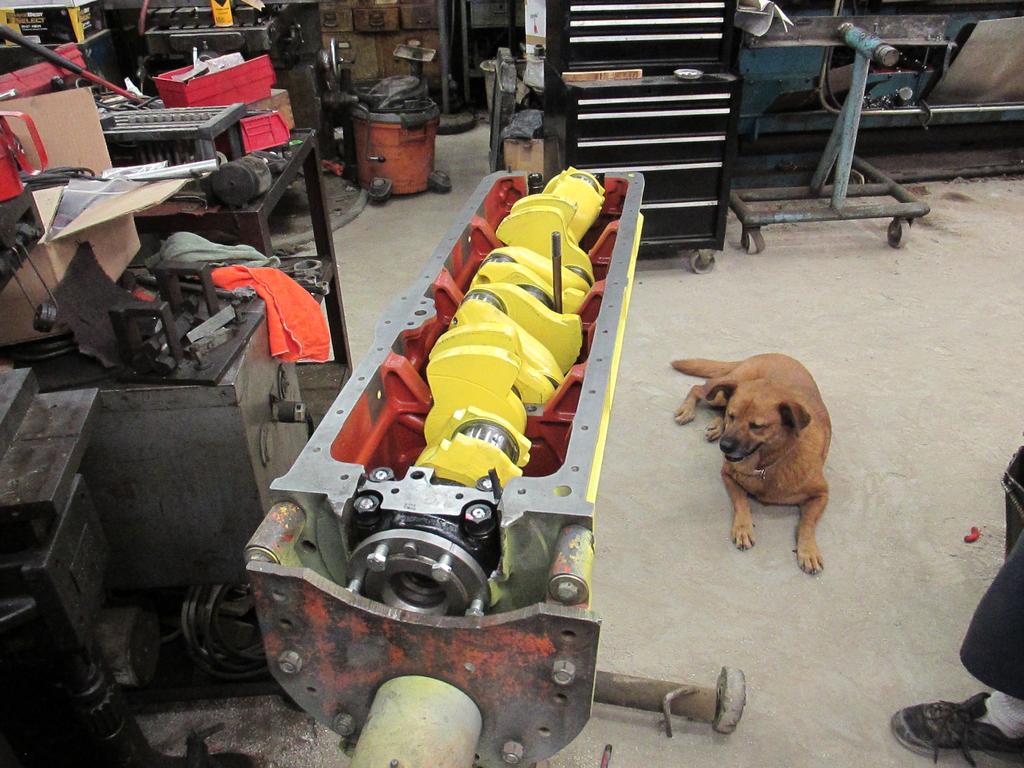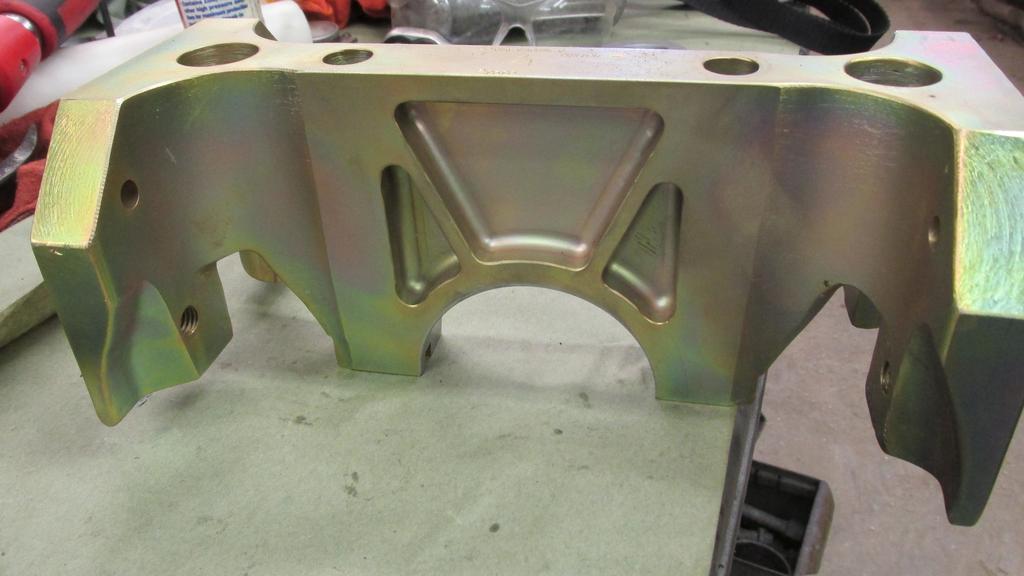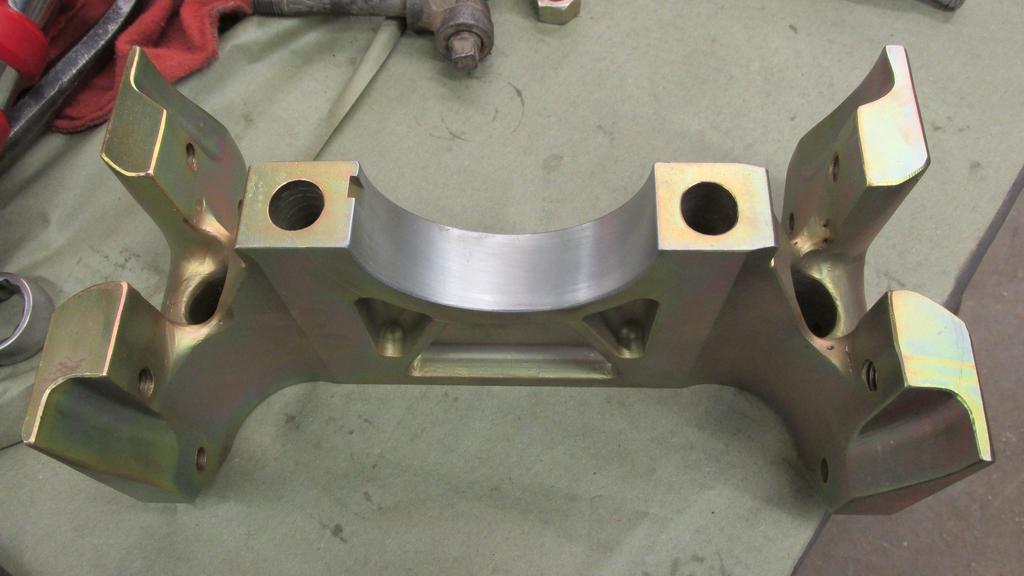 Here is the windage tray installed as well as the oil pump: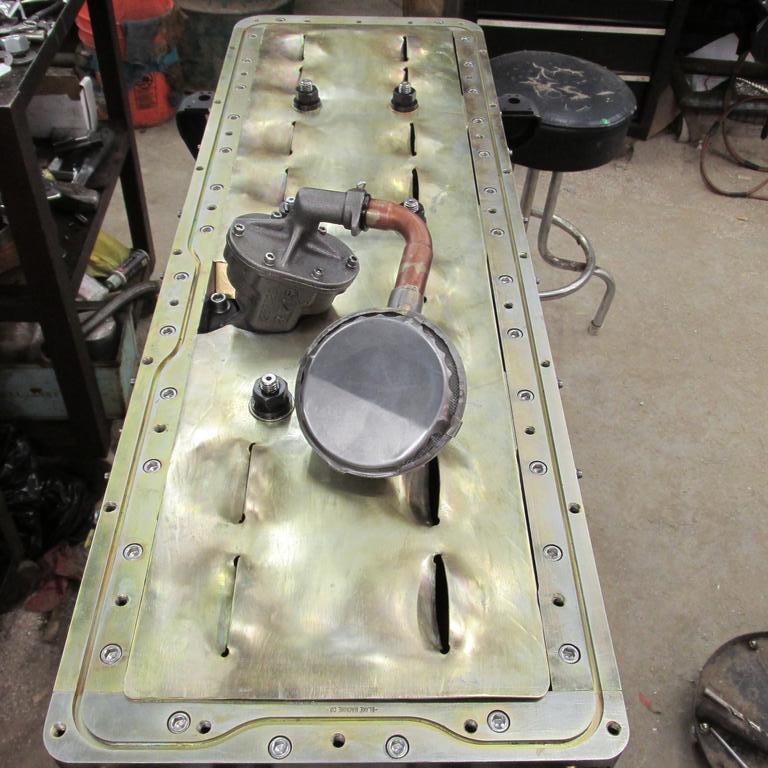 Since we have the girdle system, the stock timing cover would no longer work. Here is the custom one we made that uses a o-ring for sealing. Notice the provision for a fuel pump drive: